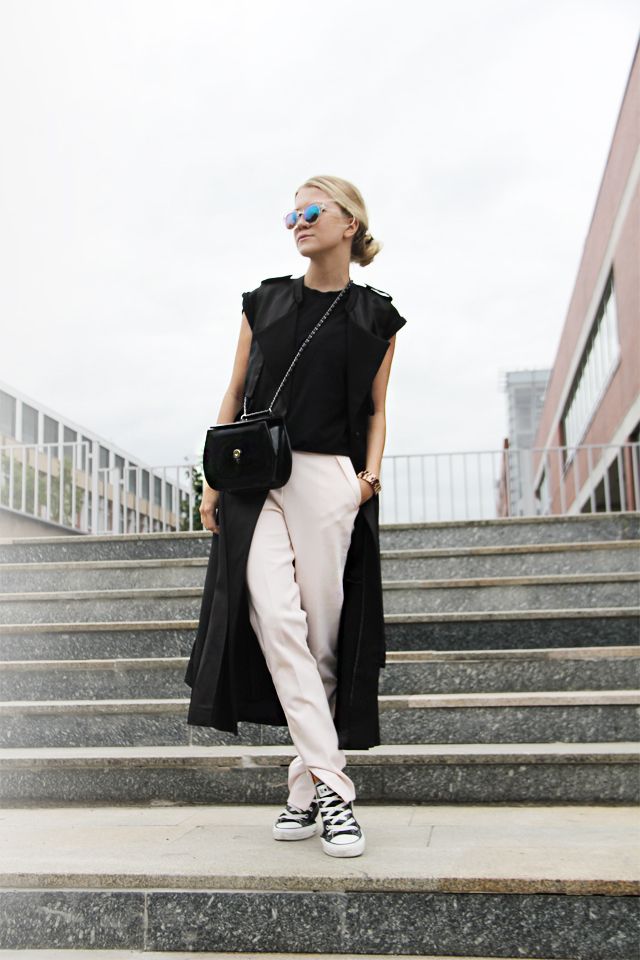 Ph/ Sandra Kisic
Wearing sleeveless trenchcoat from H&M trend, top from Zara, pants from H&M trend, leather trainers by Converse, vintage bag by Prada, knuckle rings by Galisfly and chronograph watch by Michael Kors.
_


Wind and a tiny bit of sunshine, exactly the perfect conditions to take this sleeveless trench out again. And while powdery pink is coming back to life this season and I love slitting it up from time to time, I might be offering these pants and much more for sale soon - keep checking my page.


Trocha větru a trocha sluníčka stačí, abych zase nadšeně vytáhla tenhle baloňák bez rukávů. A i když je momentálně starorůžová hitem sezóny, tyhle kalhoty společně s mnoha dalšími věcmi asi půjdou na prodej - tak nezapomeňte průběžně kontrolovat mojí stránku.