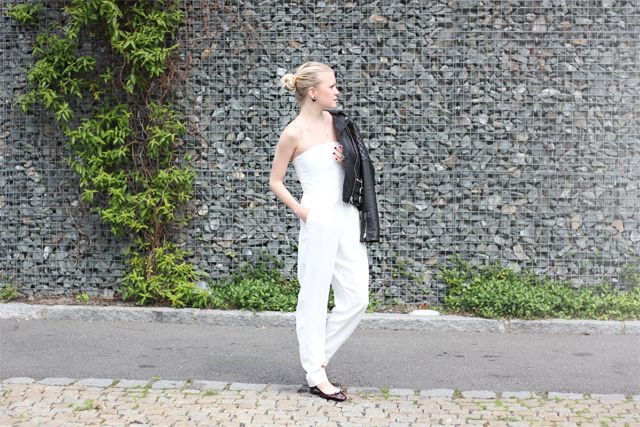 Ph/ Sandra Kisic
Wearing jumpsuit by Topshop, biker jacket by Topshop, tortoise ballerinas by H&M and jewellery by Antipearle and Balenciaga. _


I have had a slight jumpsuit mania lately, since they're such an easy throw-on and work perfectly from day to night, just by slipping into heels instead of flats. Perfect for a day off!


Overaly mě teď baví, a dost, protože to je ta nejrychlejší varianta, vhodná na den i večer. Stačí jen přezout balerínky za podpatky. Skvělé pro volný den!