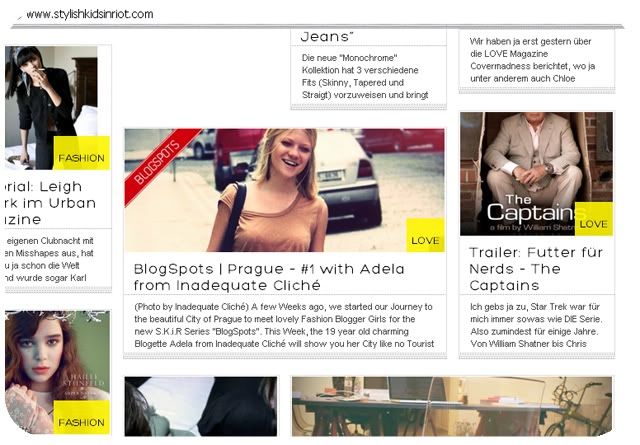 BlogSpots, a project by Stylish Kids in Riot inspired by Katjusha Dawai's Bloggerhopping, in which me, Martina & Andrea had a chance to participate so far, is up now! check the article & map for my favourite spots in Prague and get isnpired! CLICK HERE

BlogSpots, nový projekt na Stylish Kids in Riot inspirovaný Katjushou Dawai a jejím Bloggerhopping projektem, kterého jsem se zatím zúčastnila já, Martina & Andrea, je nyní online! zkoukněte článek i mapu mých oblíbených míst a inspirujte se! KLIK


P.S. there will be an interview with me coming up aswell, keep checking SKiR or my facebook page.

P.S. brzo se na stránce objeví i interview se mnou, kontrolujte SKiR nebo mojí FB stránku.