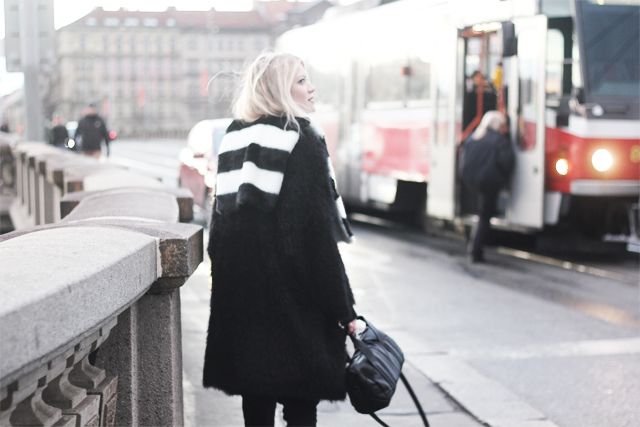 Ph/ Sandra Kisic
Wearing fluffy cardigan by H&M, faux leather jacket by Zara, striped tabbard collar by Asos, high waisted pants by Guess, boots by Balmain and bag by Steve Madden. _


Fighting the need to wear coats (with bazillion of layers instead), the intolerance of people in public transport and the constant urge to take Instagram photos of the castle from every angle... I'm back home for a bit.


Trochu vnitřní boj s nepřipraveností na zimu zimní kabáty, s nesnášenlivostí lidí ve veřejné dopravě, s neustálou potřebou fotit hrad ze všech úhlů na Instagram... Jsem doma.